2017 PROGRAM

THURSDAY DEC 7TH- 7PM-------------------------------------------------------------------------------------BOOK TICKETS

1. iRONY: Radheya Jegatheva. AUSTRALIA. 7.53 mins. Experimental/Animation. A film that explores the relationship between man and technology...told from the perspective of a phone.

2. THE AUTOMATA: Man Yin Cheng. UK. 3.44 mins. Animation. In a Music Box City, the automata have to follow their fixed routine, day by day.

3. TONE DEATH: Sinead Stoddart. UK. 3.50 mins. Animation. A brilliant pianist will do whatever is necessary to steal the lime light, even if it means separating himself from the dead.

4. NOSTALGIA: Oscar Luckin UK. 5.21 mins. Drama/Live Action A film following a young man as he travels down a chaotic and reminiscent pathway in an attempt to overcome the haunting memories of a past lover.

5. SPEAK: Carissa Yys MALAYSIA. 3.26 mins. Animation. A personal self-reflection of the internal battles that go through one's head when they are confronted with the choice of speaking up.

6. NEST: Jenae Hall. AUSTRALIA. 1 mins. Animation. A girl in an unusual world has a bird transform into a nest.

7. ENTANGLED: Jenae Hall. AUSTRALIA. 1 mins. Animation. A girl stands on a sandy shore watching the waves gently lapping at her feet. Her surroundings go from calm and slow to frantic and wild.

8. ARDEN: Vinsensius William INDONESIA. 5.19 mins. Animation. A boy's guilt forces him to run away from the reality, his memories make him return to confront it.

9. JUST WANT HOME:Tiffany Chen. TAIWAN . 4.50 mins. Animation . In the metropolis, the workers living in the illegal area of city. They build up a small community by suitcase-size tents.

10. ANGELICA: Jenae Hall. AUSTRALIA. 3.42 mins. While reading a bedtime story, a young girl and her cat are suddenly transported to a dark mystical world.

11. JOURNEY : Radheya Jegatheva. AUSTRALIA . 7 mins. Animation. Alone in space, an astronaut drifts through the empty void.

12. BATANG: Ivana Sari. INDONESIA. 6.40 mins. Animation. In Bornean mystical forest, there lived a tree of life called Batang Garing.

13. HUMBLE PIE: Oliver Marsden. AUSTRALIA. 2.22 mins. Comedy/Live Action. Fredrico and Bertino go up against each other in what would become the most talked about mountain youth bike race of all time!

14. RENT A ZOMBIE: Brian Ryu. MANHATTAN. 3 mins. Live Action. When a girl gets robbed, she rents a zombie to get her revenge.

15. THE LINE: Dillon Brannick. IRELAND. 4.44 mins. Animation. An exploration of the dynamics between parent and child when grief seems unbearable.

16. WISH: Liu,Ting-An. TAIWAN. Animation. 4.45 mins. A memory of a market taken by water floods.

17. STRANGE MIRACLE- MIRIAM COLON/ALFRED HITCHCOCK- 24 mins.



---

FRIDAY DEC 8TH - 7PM--------------------------------------------------------------------------------------------BOOK TICKETS


1. WHITE: David Moya. UK. 15 mins. Comedy/Live Action. White Man arrives to the Transition Center after dying of food poisoning in a cruise. He is informed that he cannot be white in his next life.

2. REMAINING GRANDAD: Jenae Hall AUSTRALIA. 3.04 min. Animation. A visit to my Grandad in his nursing home.

3. RUN: Francisco Rojas. DOMINICAN REPUBLIC. 2.12 mins. experimental/Live Action. In a dystopian future, sacrifice is a necessity.

4. APTO: Rodrigo Grande. LAS MALVINAS . 9.51 mins. Live Action. A man in Argentina doesn't want to go to war. How will he trick the government?

5. THE CLIFFHOUSE: Jin Yao Wong. MALAYSIA. 8.16 mins. Animation. A story about an old man with his struggles and determination to build a tower in order to reach his goal.

6. 100 BIRTHDAY WISH: Lien Chien Hung . TAIWAN. 19.27 mins. Live Action/Comedy. Today is the 100th birthday of Granny, but the birthday wish of Granny is different from what everyone expected.

7. THE GIFT: JOEL PEREZ IRIZARRY. PUERTO RICO. 14.42 mins. Drama/Live Action. A story of a mother, her life struggle and the future she wants for her daughter.



---

SATURDAY DEC 9TH -4PM--------------------------------------------------------------------------------------BOOK TICKETS

1. LOST AT C: Masakazu Hirano. JAPAN. 7 mins. Animation. Based on the novel by the master of humor Jean Shepard.

2. ABSORBED: Dimitris Armenakis. AUSTRALIA. 8.27 min. Animation. A man is leaded to a mysterious house. As he follows the signs given, he is making a journey of no return.

3. THE DOG WALKER: Peter Mckeirnon UK. 4.22 mins . Drama. Nobody ever suspects.... The Dog Walker.

4. THE FLY: Alan Sean Poulard. IRELAND. 1 min. Animation. Killing a fly, not that simple.

5. ADITO: Rubiane Maia. VITORIA BRAZIL. 14.54 mins . Experimental. A woman sleeps in an empty room with no windows. A voice insists on keeping her awake.

6. NEW NOTE: Léa Fabreguettes. AUSTRALIA. 2.44 mins. Animation. Clip for the soul-folk musician Zoë Fox.

7. SHOCK VALUE: Adrian Lopez. JAMAICA. 16 mins. Drama. A loving young woman determined to save her marriage learns the true cost of misplaced faith and duplicity when forces align to destroy everything she holds dear.

8. EVEN DROIDS HAVE FRIENDS: Caroline Cassidy & Sorcha Furlong. Animation. 12.50 mins. At a Star Wars convention, two middle aged men, masquerading as r2d2 and C-3PO are torn apart when one wants to go solo.

9.MYSTERY SHOPPERS: James Manclark . 4.48 mins. Comedy/Live Action. Prospective employees attend interviews to be mystery shoppers but things aren't always what they seem.

SATURDAY DEC 9TH -6PM--------------------------------------------------------------------------------------BOOK TICKETS
​
1. MANGA WARRIOR: Rolando Lugo. PUERTO RICO. 14.37 mins. Drama. Struggling to come to terms with the past, "Manga Warrior" makes us wonder, how art is the catalyst for redemption and moving on.

2. BEHIND CLOSED CURTUIANS: Hanna Jonsdottir. NORWAY. Drama/LGBT 19.53 mins

3. AFTERMATH: Nigel O'Brien. IRELAND. 7.08 mins. Drama/Suspense. The film exposes the mindset of a deranged killer who enjoys the chaos and pain his actions bring.

4. A TALE WITH CHRIST & JESUS: OLDREN ROMERO. CUBA. 27 mins. Drama/LGBT. A story of Jesus narrated from a particular point of view.

5. I AM JESUS: Emmet Harte. IRELAND. 6.30 mins. Comedy. In a world of following and followers there is one man with one mission and one sandwich board.

SATURDAY DEC 9TH -8PM---------------------------------------------------------------------------------------BOOK TICKETS

​1. TOUCH: Noel Harris. CANADA. 12 mins. Drama./Live Action. A single mom, facing eviction, is offered a night's work, she unsuccessfully seeks a babysitter.

2. PASTRY: Eduardo Barreto. UK. 11.44 mins. Comedy/Live Action. A business woman, allows her desire for a doughnut to win over her months of dieting .

3. REACH- John White. IRELAND. 4.32 mins. Drama/Live Action. On an ordinary day an ordinary women is undone by an extraordinary secret - but someone is watching when no one else is.

4. PUNCH BAG: Daniel Harding. UK. 9.56 mins. Comedy/Live ActionAfter finding a leaflet that offers 'help', Naomi seeks a violent end to her problematic neighbors.

5. LOVE AT FIRST LIGHT: Caroline Grace-Cassidy. IRELAND. 1.00 min. Comedy. The morning after the night before reveals itself.

6. GOOD BYE MR SADNESS: CJ Lozada . PUERTO RICO. 12 mins. Drama/Live Action. Two teenagers on their last day together.

7. SAVE ME: Mohsen Nabavi. MALAYSIA. 10.22 mins. Drama/Fantasy. Mother and her little girl in chased by a hunter in forest. But in the end, becomes obvious a great truth and It is an open secret.

8. AUTUMN: Anna Stavytsk. CANADA. 1 min. Experimental. Poetical and oniric stroll through the French poems.

​9. RADIANCE: ChiaLing Yang. MANHATTAN. 3 mins. Animation. A very young girl coping with the loss of her beloved grandmother.
---

SUNDAY DEC 10TH -3PM----------------------------------------------------------------------------------------BOOK TICKETS

​1. CELL: Raveen Dev Jeyasingam MALAYSIA. 10.50 mins. Drama. A bruised and battered man wakes up trapped in a prison with no recollection of when and how he got there.

2. NIGHT GUARD: Rob Boyd . AUSTRALIA. 16.25 mins. Drama/Suspense. After a mass shooting at a university, a Security Guard returns to work on the night shift, to be haunted by the ghost of the dead Killer.

3. MAD DOG: Robert Smith . IRELAND. 5.50 MINS. Animation. Two thugs, Max and Crosbie, stop in a diner after a job. Max puts his plan into action, resulting in chaos. Crosbie is left to face the same dilemma.

4. LEAVE WITH ME: MEL WONG . HONG KONG. 3.36 mins. Animation. A little schoolgirl whose imagination has taken over her world.

5. THREE GENERATIONS: Martin Chen. TAIWAN. 12.49 mins. Experimental. Are young people today willing to take care of their parents and grandparents who once took care of them?

6. THE MEETING: Aditi Deshpande . PHILIPINES. 20 mins. Drama/Live Action. A creative kid meet a man and changes his life.

7. MAGDALINA FISH: Jenae Hall. AUSTRALIA. 3.20 mins. Animation. Magdelina takes her fish for an outing to the park.

SUNDAY DEC 10TH -5PM-----------------------------------------------------------------------------------------BOOK TICKETS

​1. TIDAL: Jonathan Kemp . UK. 14.58 mins. Drama/Live Action . Lee is faced with a difficult decision; to face up to his responsibilities and move forward with his life, or continue in fear and live to regret it.

2. STORY OF A MOTORBIKE: JunQing DuanMu. JAPAN. 6 mins. Animation. This is a story about a motorbike which is always wanted to go back to the past.

3. THE STRING: Sani Yudha Febriani. INDONESIA. 2.03 mins. Animation. The string between idols and their fans is something that will always appear as a circle.

4. BREATHE PAINTING: Fajar Ramayel INDONESIA. 12.30 mins. Drama. A man and his little daughter want to capture a photograph of the Javan Hawk Eagle, so they are travelling through a forest to see it.

5. PIPO: Richard Legaspi. PHILIPINES. 20 mins. Drama. A boy dreams of having his family picture taken only to find out that what is more important is that he still has a loving family.

6. EVENTIDE: Ric Michael Coprada. PHILIPINES. 7.53 mins. Animation. A young boy is looking for his long lost mother in the forest.

7. EVERY DROP COUNTS: Dhimant Vyas. INDONESIA. 1 mins. Animation. Every drop counts.

SUNDAY DEC 10TH -7PM- Closing & Award Ceremony----------------------------------------------------BOOK TICKETS

​GUEST SHORT FILM- By Curator Melisa Ramos- 4 min.

1. THE LAKE: Michael Buie . CANADA. Drama/Live Action. 14.30 mins. A film about choices.

2. FREEZER: Dimitris Nakos. GREECE. Drama/Live Action. 16.15 mins. Too old for a new beginning, but also too young to resign.

3. BLUE PETER. Marko Šantić . CROATIA. Drama/Live Action 14.28 mins. When a police officer duties and values clash.

4. MACHINATOR: Pablo Latorre. ANTIGUA & BARBUDA. 10 mins. Comedy/Stop Motion. It is a love story of John, a young inventor of tin robots.

5. PLAY HOUSE: Yu Yu . TAIWAN. 2.43 mins. Animation.A family and technology.

6. LONG YEARNING: Elliot Spencer. AUSTRALIA. Experimental. 14 mins. A cinematic exploration of the lives of Chinese factory workers
---
Powered by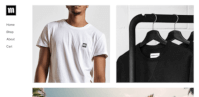 Create your own unique website with customizable templates.